IoT devices are often used to collect, monitor, and analyze data, and automatically perform preset actions to achieve automation of business processes, thus improving work efficiency. At the same time, it can reduce resource waste and repetitive work, save labor costs, reduce energy and operating costs, and improve the sustainability of enterprises. Additionally, IoT devices can monitor production and operational environments in real-time, identify potential safety issues, and take measures to improve workplace safety.
- The Application of IoT Devices -
As we all know, it has been utilized in various fields and industries. The application of IoT devices is continually expanding, and these devices are revolutionizing business operations by increasing efficiency and reducing costs.
For instance, temperature and humidity monitoring can be used in environmental monitoring and food safety.
Vibration and shock monitoring can be applied in the industrial and mechanical sectors, as it aids in detecting machine or equipment malfunctioning.
Light intensity monitoring can be utilized in intelligent lighting and plant cultivation.
Location and movement monitoring can track the real-time location of people, vehicles, and objects, and can be applied in the fields of logistics and security.
Water quality monitoring can be used in environmental protection and water resource management.
Sound and noise monitoring can be useful in detecting noise levels and audio waveforms, thus benefiting the security and environmental monitoring industries.
Energy monitoring can track electrical load and consumption, and can be applied in energy management and smart grids.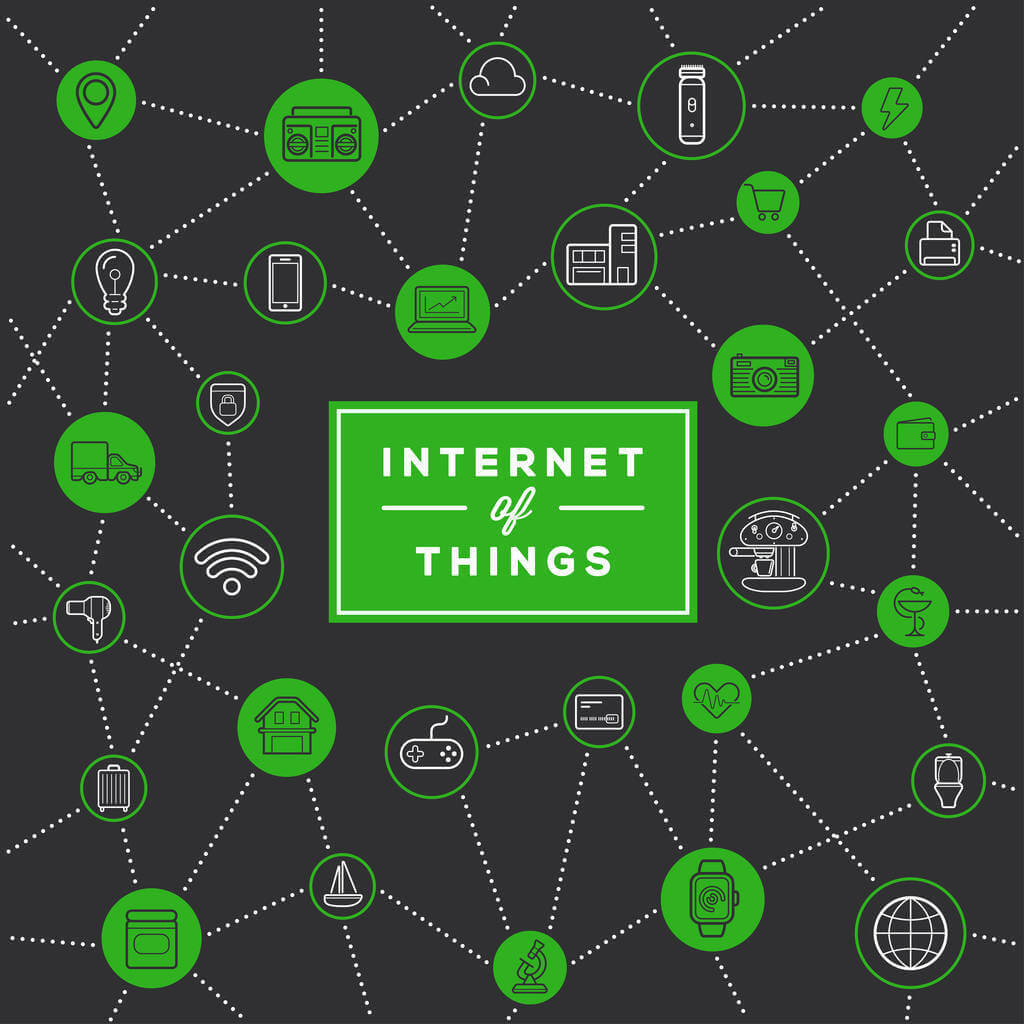 However, if an IoT device works with a hub, the major challenge is ensuring that it remains connected to the internet at all times. When a hub is offline due to various factors such as network instability or power outages, it would lead to inconveniences and even potential losses. This can not only be confused for users, but the data would be at risk and people would miss the alerts for abnormalities. That's why we are excited to announce the latest update to our app—the Hub Offline Alert feature.
- The New Function: Hub Offline Alert -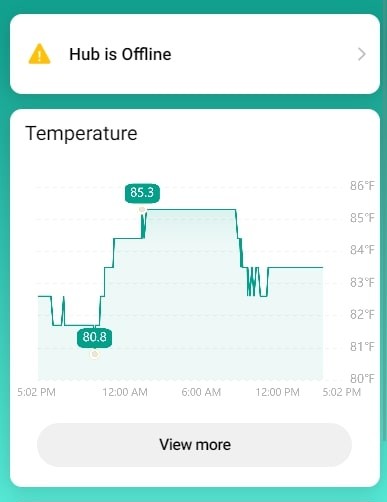 One of the major benefits of the Hub Offline Alert feature is that users no longer need to worry about the status of their hubs. With this feature in place, People will no longer need to spend time manually checking each device's status. They can rest assured that they will be notified the moment a hub goes offline, allowing them to take action quickly and prevent any potential problems. 
Another benefit of this feature is that it provides peace of mind for users. With the knowledge that they will receive instant alerts if a hub goes offline, they can relax and focus on more important tasks.
Note: When a Hub is disconnected from the internet due to a break in the network, the Hub will cache data reported from all sensors, with a maximum storage capacity of around 5000 data. Once the Hub reconnects to the internet, the data will be re-uploaded to the MOCREO Sensor cloud. Hence, you needn't to worry whether the data would lost or not during using our products.
The new Hub Offline Alert feature is a highly beneficial addition to our app as it eliminates concerns regarding connection issues, ensuring people can have peace of mind. Try out this new function today!