Using A Remote and Real-time

Temperature & humidity

Monitoring System For Your Facilities
Just invest dozens of dollars

Save thousands of dollars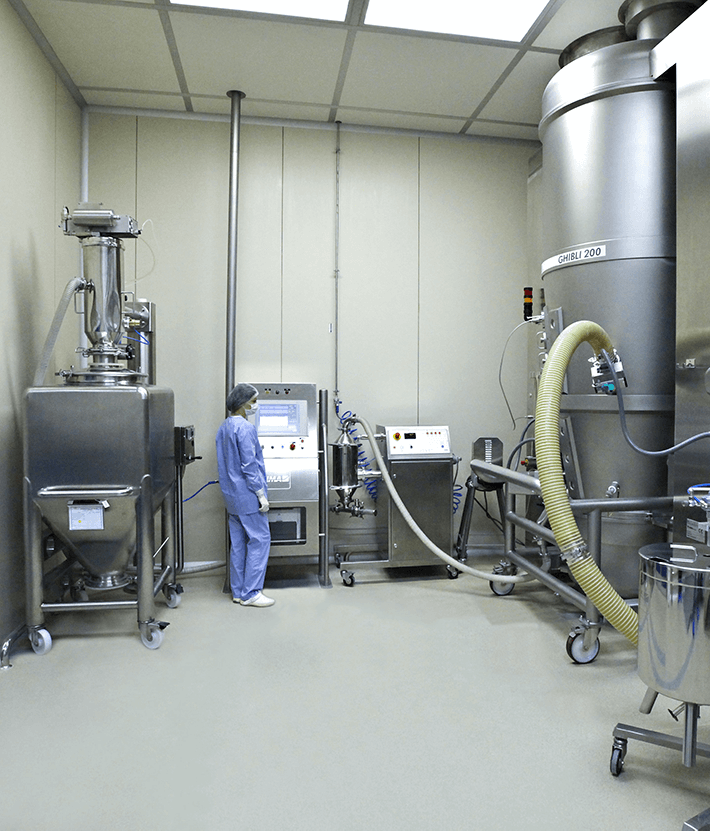 Neglecting a abnormal temperature leads to ripple effects
Too high or low temperature would affect facilities production activities. Your working time is limited but your facilities are working ceaselessly. When you are out of working time, but your facilities happen to go wrong and nobody know about that. It's obvious that you would have to encounter a terrible issue next day.
Even if you are at the working time, facility malfunction is unpredictable and it would happen at any moment. Moreover, it is impossible for facility administrator to check the devices at any time because he has other jobs to do.
If a potential issue can't be discovered by administrator or staff in advance, it would be tend to a serious issue. How do they ensure facilities function properly and stay safe 24/7?
With a Real-time temperature & humidity monitoring system
it keeps an eye on your Facilities
With real-time monitor and instant alert
Help you do well in regular monitor and maintenance
Alert you when temperature rises to your preset parameters
By doing so, it ensures facilities work properly and extend the life of your facilities
Push you take timely action to avoid an overwhelming losses.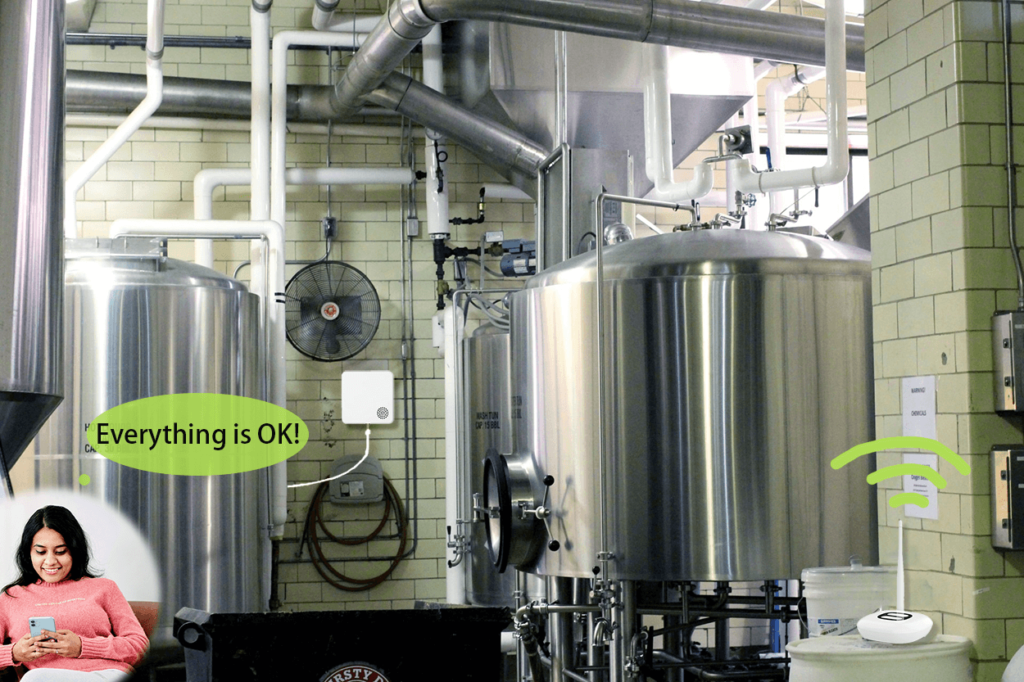 What is a temperature & humidity
monitoring system?
Accurate data collections 
The facility administrator can preset the temperature that he wants to monitor and then places some wireless sensors nearby facilities. When the temperature is out of normal range, the administrator will be notified in time by app notification, e-mail or beeping on the hub. In this way, he can alert staffs to take immediately action before potential issues become the serious issues.
The benefits of a temperature & humidity
monitoring system
A Cost-Effective Solution For You
Remote Monitor & Accurate data
Build-in the Swiss-Made Sensor chip (SHT30), MOCREO Sensor provides you with the accurate value. Facility manager or staffs can always know temperature and humidity conditions of any facility anywhere at any time even though they are outside of working hours. 
That means it can remotely monitor the temperature range in the appropriate zone to maintain your regular production activities with the facilities. Meanwhile, the accurate data can assist you to make regular inspection and maintenance.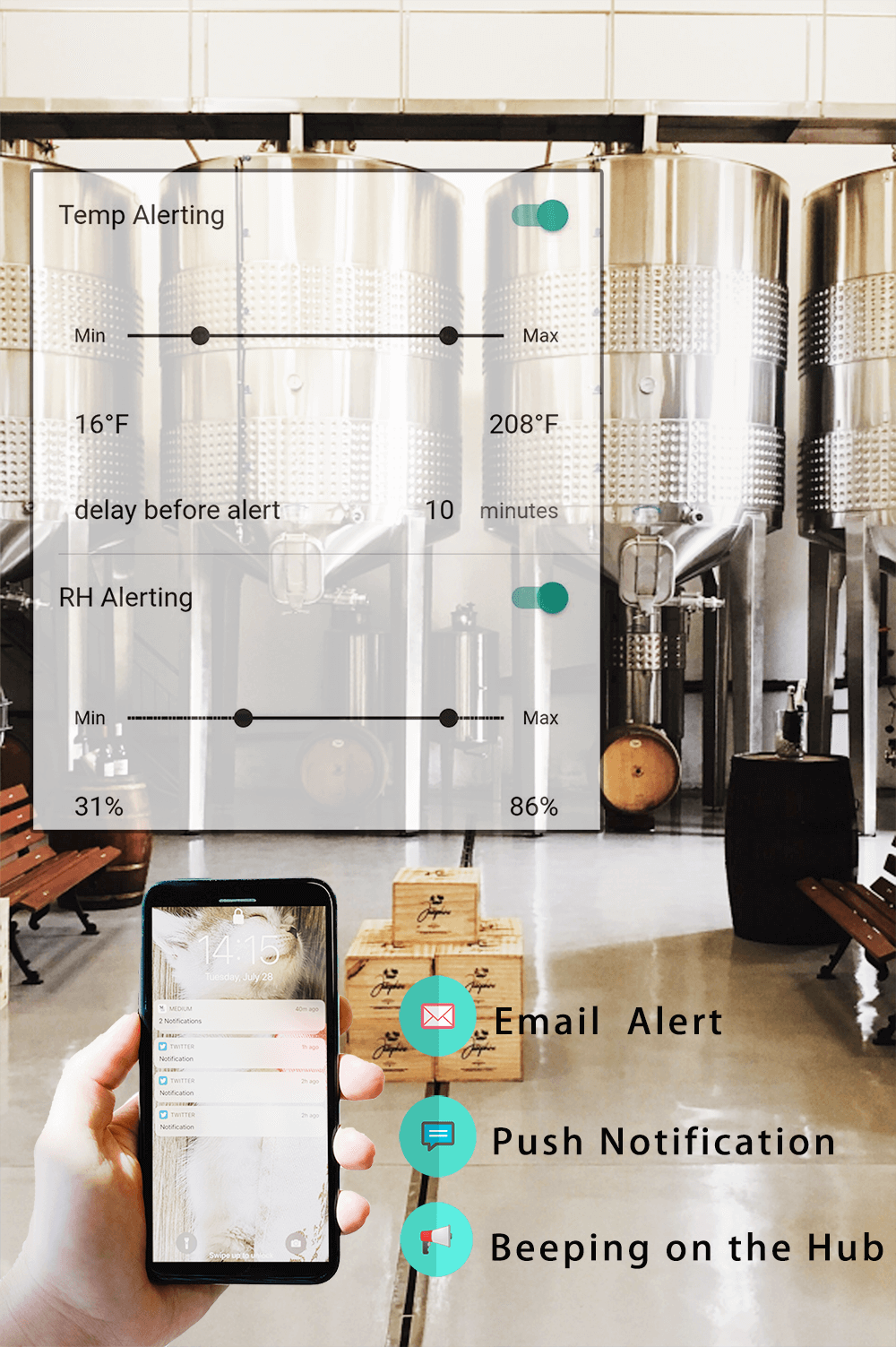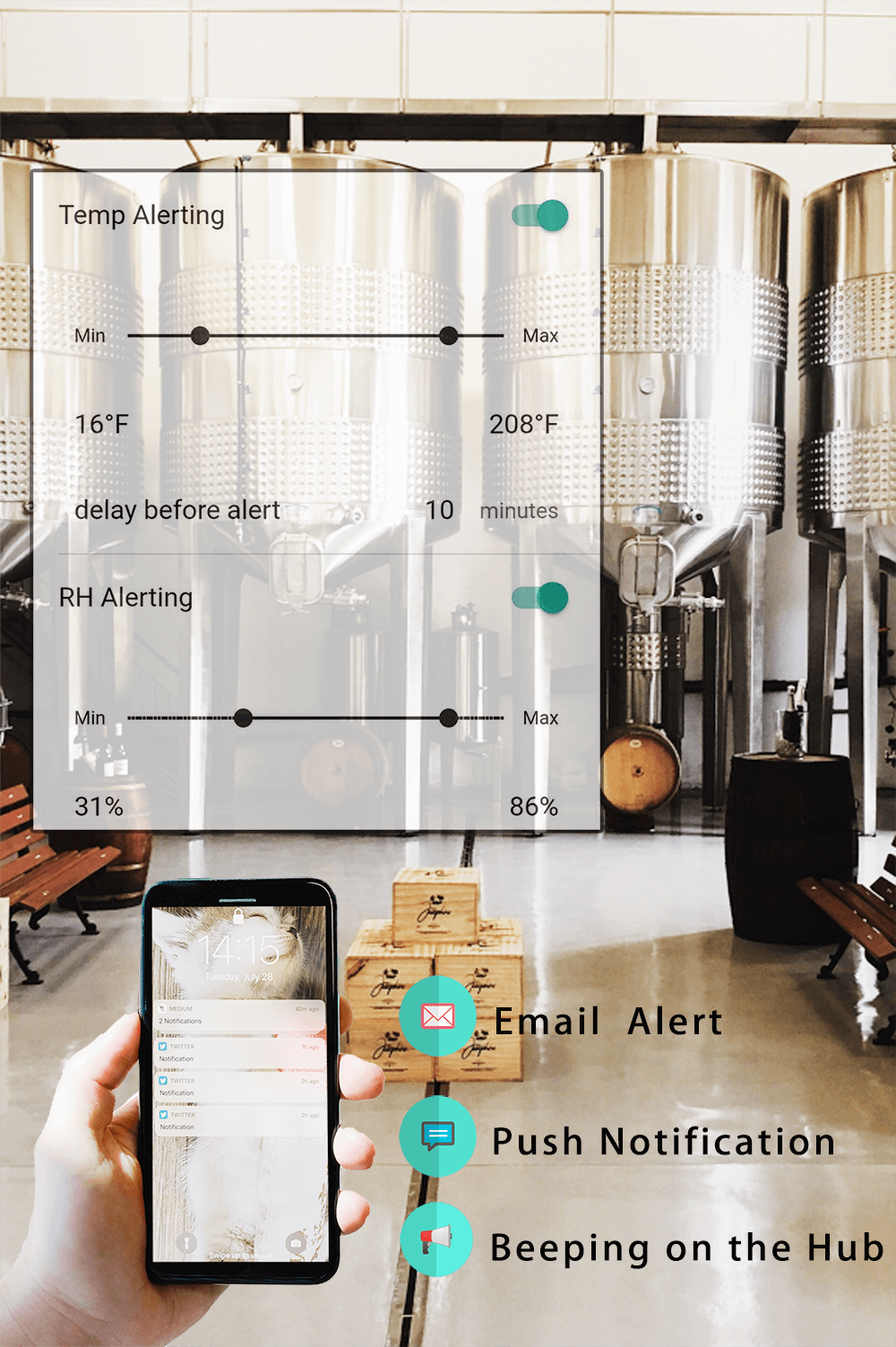 Notifies you through app notification, email alert, beeping on the Hub when temperature & humidity exceeds the set value.
Alert staffs in minutes when the temperature of any facility is abnormal. For example, the temperature of devices get too high quickly during the hot summer. To avoid facility damage due to excessive temperature, administrator or staff would be notified to take action in time. By doing so, it would avoid spending replacement costs and extending downtime.
It's easy for multiple users or devices to log into the same account and monitor and get alerts, which means all staffs can monitor the temperature & humidity together, thereby enhancing the monitoring strength for facilities to some extent.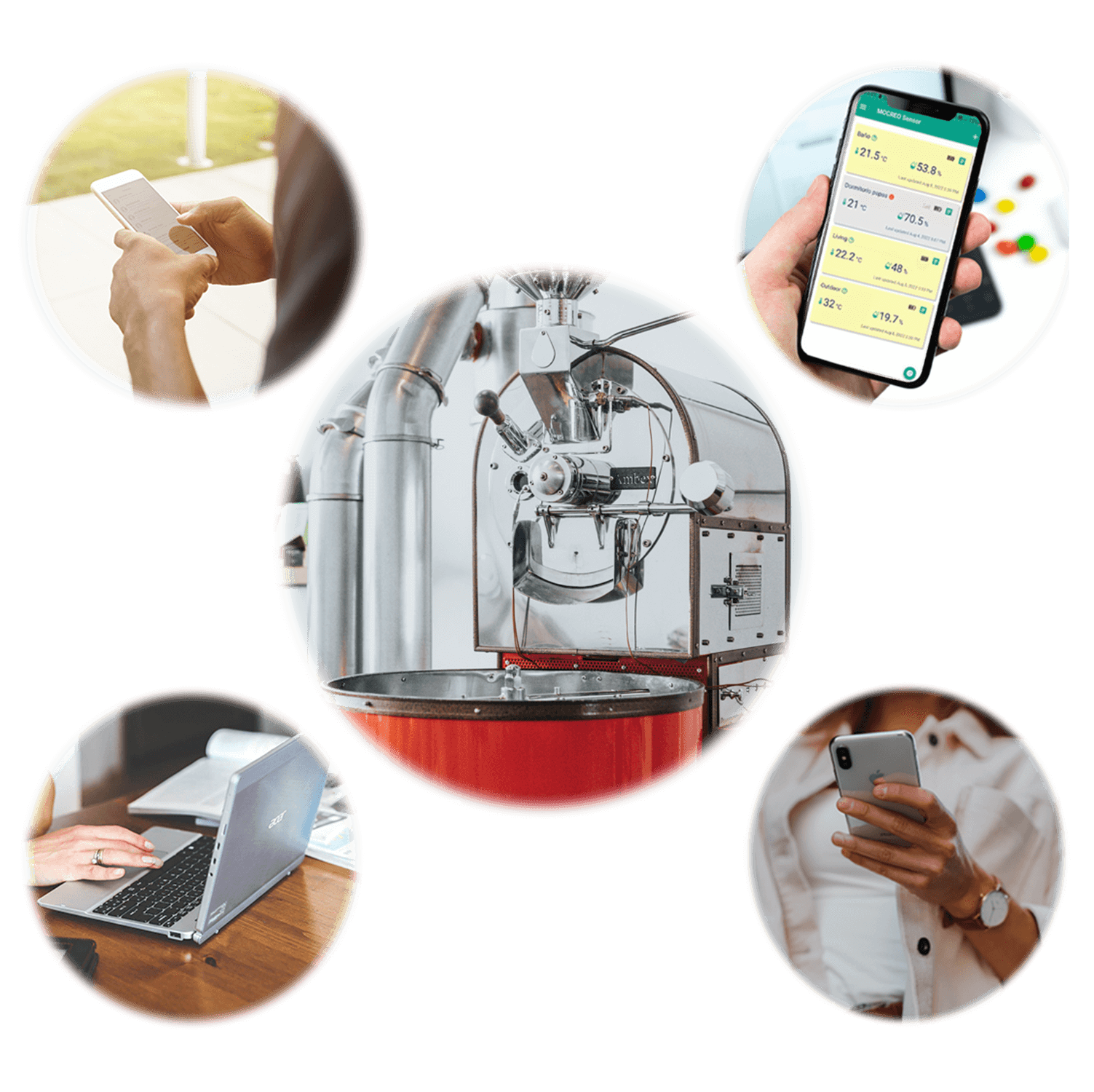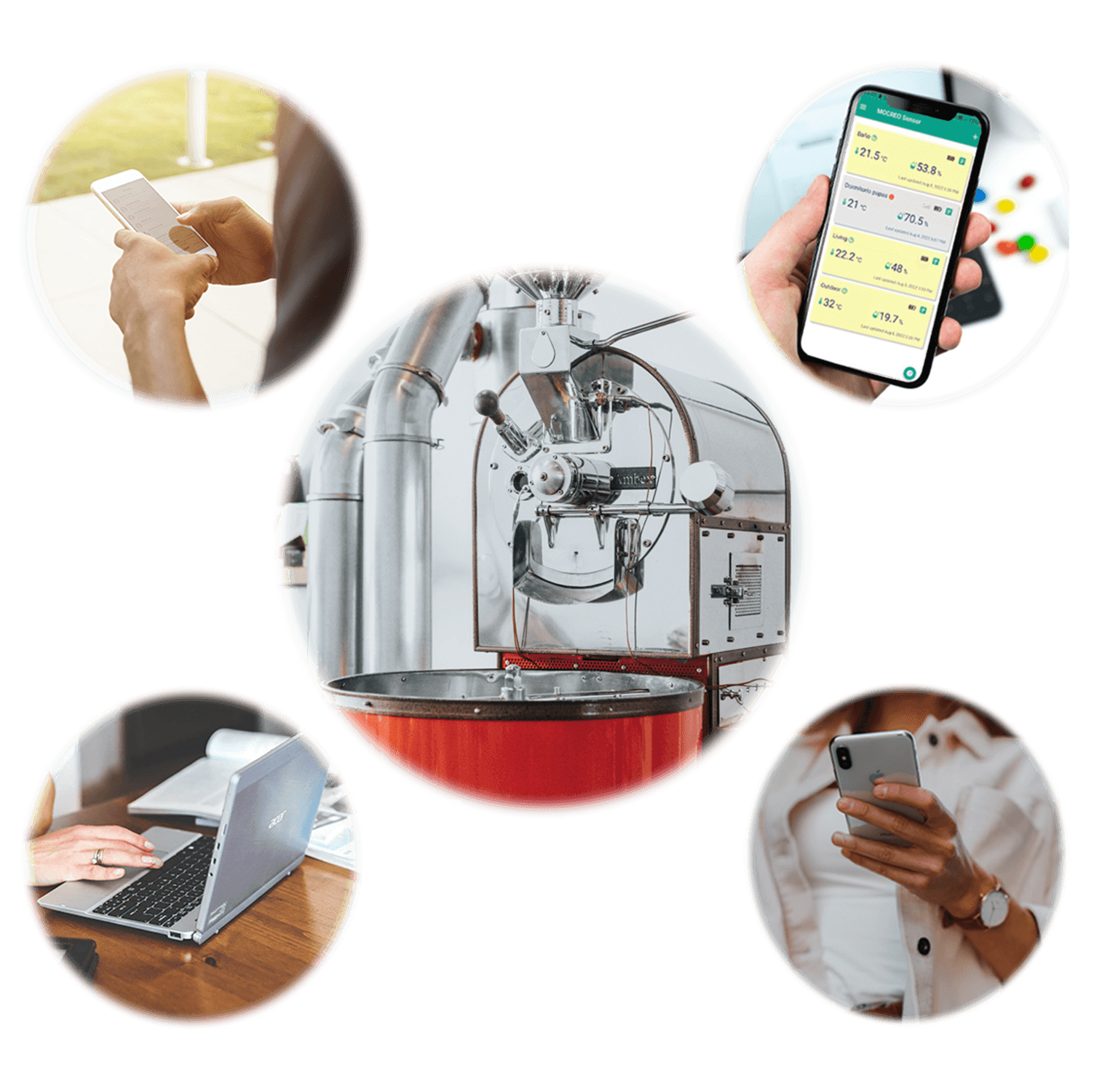 Multiple Occasions & Easy Installation
Single hub supports up to 10 sensors to be connected at multiple occasions. Facility administrator can deploy hub with the wireless sensors any location where you want to monitor the temperature.
If you want to regulate multiple facilities, our temperature & humidity monitoring system is your ideal scalable solution.
How does MOCREO System work
ST4 Temperature Sensor Kit
Measurable Data: Temperature
Push Notification:✓
Remote Monitor:✓
Temperature Range:-40°F~257°F (-40°C~125°C)
Accuracy:±0.5℃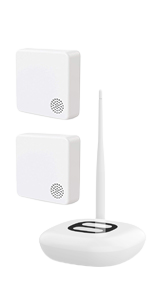 ST3 Temperature & Humidity Sensor Kit

Measurable Data: Temperature & Humidity
Push Notification:✓
Remote Monitor:✓
Temperature Range:-4°F~140°F (-20°C~60°C)
Accuracy:±0.3℃, ±3%RH