It is important to know the temperature conditions for you
Are you bothering with the abnormal temperature fluctuations 
but you failed to discover that in advance?
Because of that, you have no choice but to deal with the overwhelming losses
MOCREO's real-time temperature & humidity

monitoring system is the ideal solution for you
be cost-effective for avoiding unplanned cost
be time-saving for manual monitoring
be easy for scalable deployment
MOCREO

Monitor remotely

Alert instantly

temperature & humidity

anywhere at any time
With A Temperature & Humidity
Monitoring System With Instant Alert
It Plays A Role In
Predictive Maintenance And Regular Inspection
Single hub supports up to 10 sensors to be connected at multiple occasions
Notifies you through app notification, email alert, beeping on the Hub when temperature & humidity exceeds the set value.
Free storage of 3 months of historical data for your analysis or export to CSV for historical track.
Easy for multiple users or devices to log into the same account and monitor and get alerts.
Build-in the Swiss-Made Sensor chip (SHT30), MOCREO Sensor provides you with the accurate value.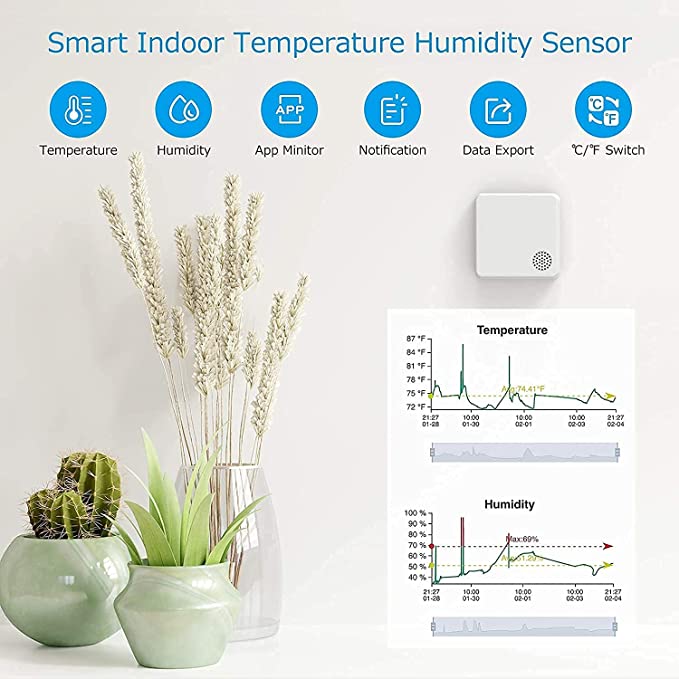 How does MOCREO System Work
Why Clients Choose MOCREO
MOCREO Temperature Sensor ST4 Kit
Measurable Data: Temperature
Push Notification:✓
Remote Monitor:✓
Temperature Range:-40°F~257°F (-40°C~125°C)
Accuracy:±0.5℃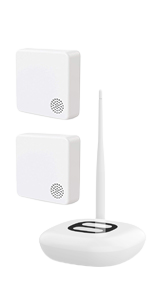 MOCREO Thermometer Hygrometer Kit(with ST3 Sensor)
Measurable Data: Temperature & Humidity
Push Notification:✓
Remote Monitor:✓
Temperature Range:-4°F~140°F (-20°C~60°C)
Accuracy:±0.3℃, ±3%RH
Start Setup Your MOCREO Kit
How to Setup ST4 Temperature Sensor Kit
Watch a short video to learn how to set them up
Just a few simple steps,
start now build your smart sites
Watch a short video to learn how to set them up
How to Set Up Push Notification
MOCERO is dedicated to developing a smart Temperature & Humidity system.
Remote monitoring is one of the important features that most of our modern people care about.
What's more, In terms of 'remote monitoring', MOCREO device can support three types of alert:
– Push Notification
– Email Alert
– Beeping on the Hub
Explore more on the video
The Water Leak Sensor Is Now Available!
Are you worried about water leakage when you are not at home? Try MOCREO Water Leak Sensor.
Detect the water leakage in time with the help of the MOCREO Water Leak Sensor.
Add it to the MOCREO hub like a climate sensor, then you can monitor water leakage via the MOCREO Sensor app from anywhere.
Get it to build your MOCREO system!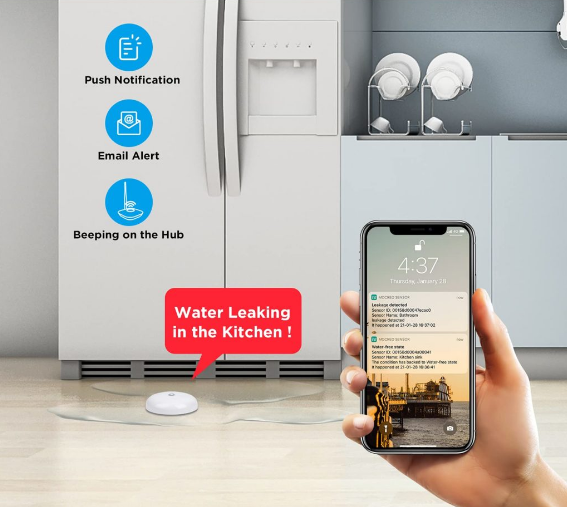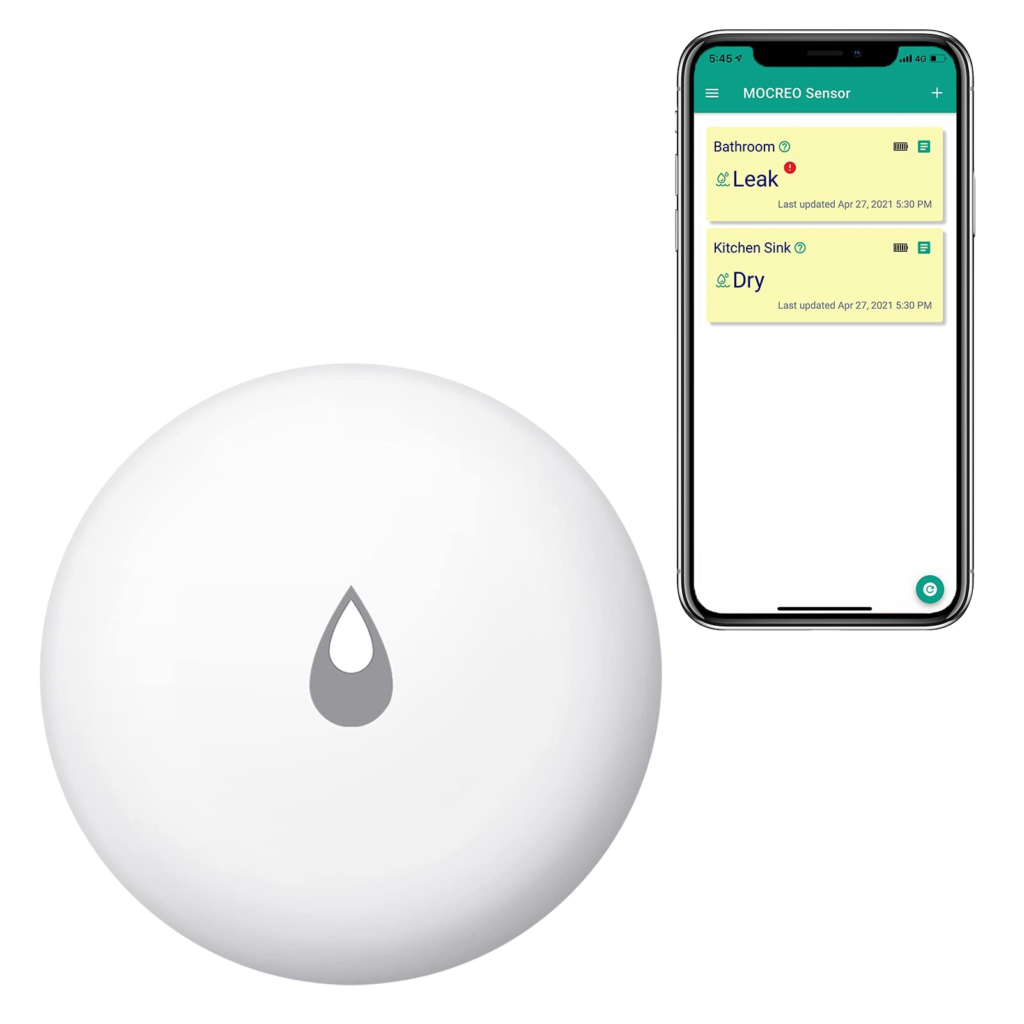 Flood Detection:
Whenever the Water Leak Sensor detects leakage, it can send an alert to your phone and activate the local alarm on the Hub to notify you.
Mini & Sensitive:
There are no annoying wires, the ultra mini design allows you to put it anywhere that dripping and leaking could happen. Our water leak sensor is designed with sensitive leak probes which the threshold of the water level is 0.5mm.
Integration:
It can be added seamlessly to your current MOCREO system by connecting to the MOCREO hub.