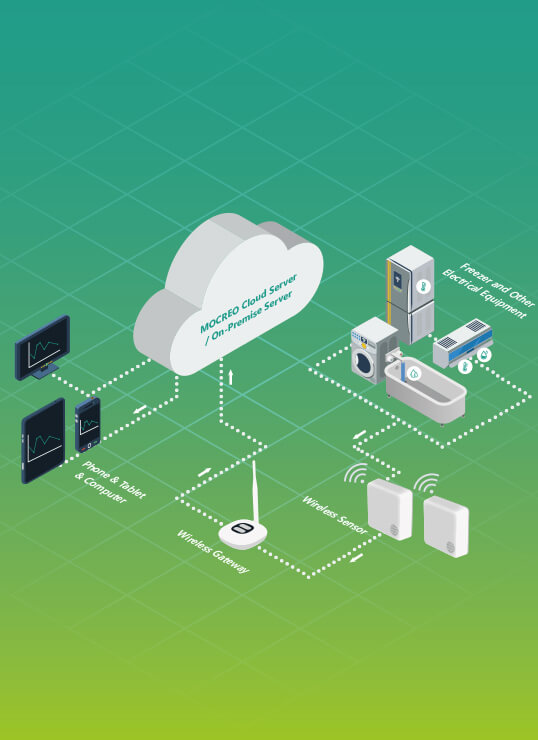 Collect the real-time data
Deploy our wireless sensors where you need to monitor data. The sensors record the data, transmit it via hub to MOCREO Cloud, and finally you can view it on your devices.
Instant remote alerts for abnormality detection
In case of any issues, you and your team will receive alert notifications via email, App notification, and local buzzer, avoiding suffering the huge loss before the accidence becomes worse.
Automated storage historical data within 6months frees you from manual recording and these data can be exported to CVS form for your historical track or analysis.
Access data from multiple devices
Easy for multiple users or devices to log into the same account, which sets up collaborative monitoring and strengthens the warning mechanism.
Integrate with third party platform
MOCREO offers the RESTful API, which can provides simple access connectivity to the third party platform
Take a Look MOCREO Dashboard
Visualize the environment data
You can name the sensor based on your habits to distinguish the different sensors. We usually sort according to initials, numbers. Meanwhile, the electricity of each sensor is showed on the card, which facilitates you knowing whether a sensor need to be charged.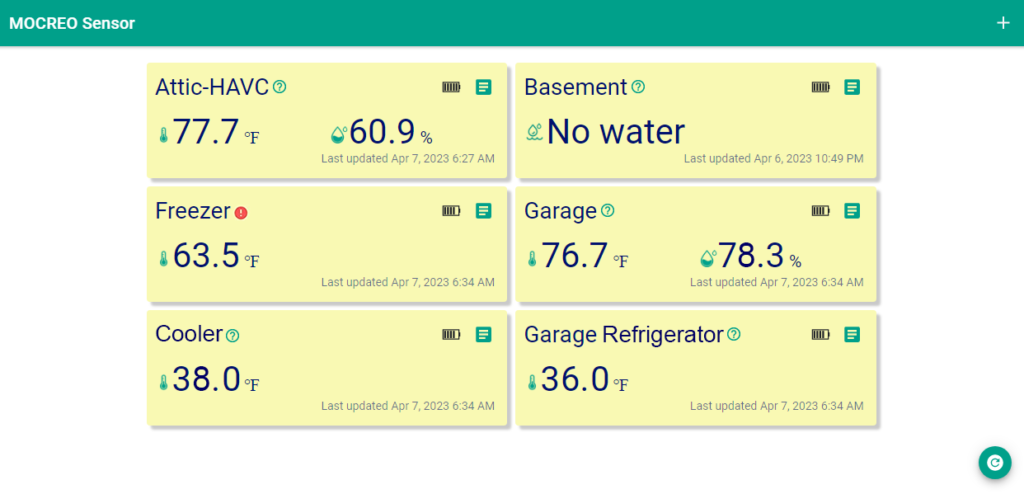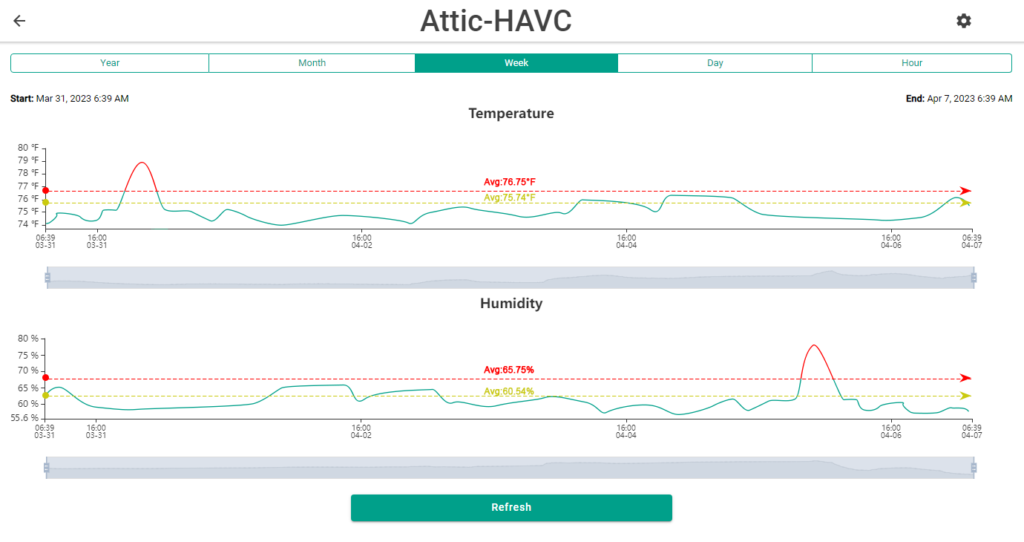 You can view the the change of environmental condition on the graph. The data will updated every ten minutes and be recorded automatically.
You can set thresholds to notify you to take emergent action and there are three types of alert that you can choose.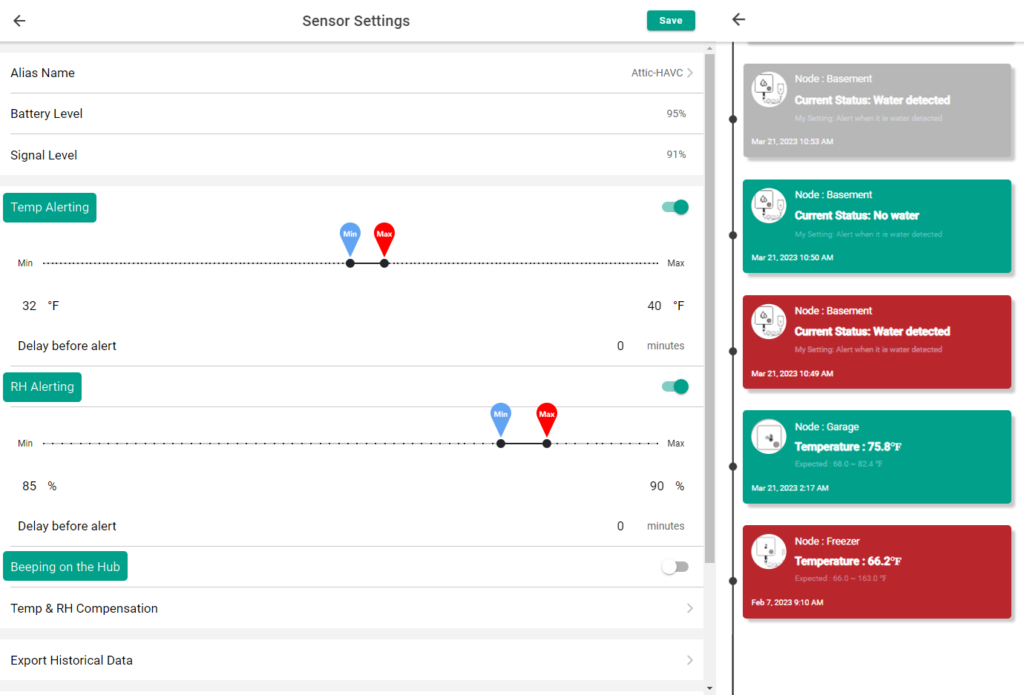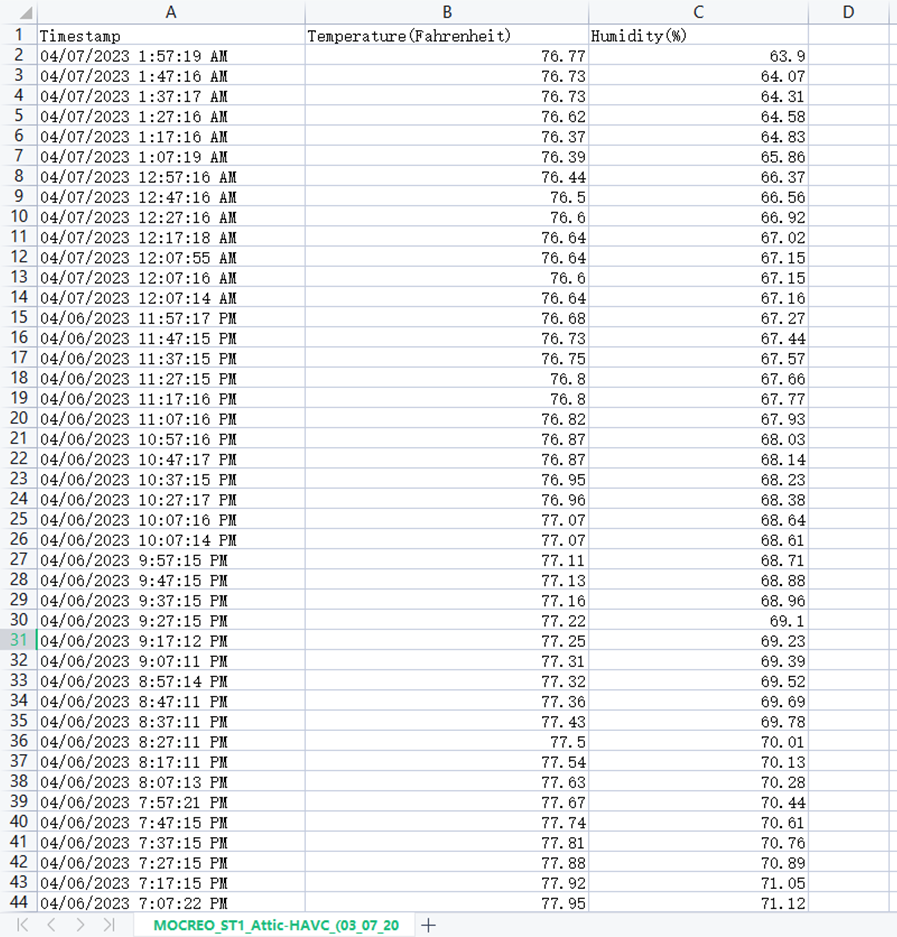 You can export the data within the specific time for your check or analysis.
MOCREO Mobile Application