Heyispace is a pioneer company that focuses on self-control of office spaces. They have released an intelligent management system to help office managers and employees better manage space, improve office green environmental protection and achieve risk self-control. By monitoring air quality and intelligent control, the office is more energy-efficient and comfortable.
In this intelligent management system, they require an E-ink Air Quality Monitor with environmental monitoring capabilities as a Bluetooth peripheral. This device can unify and upload environmental data to their Gateway, while displaying real-time environmental data on the screen.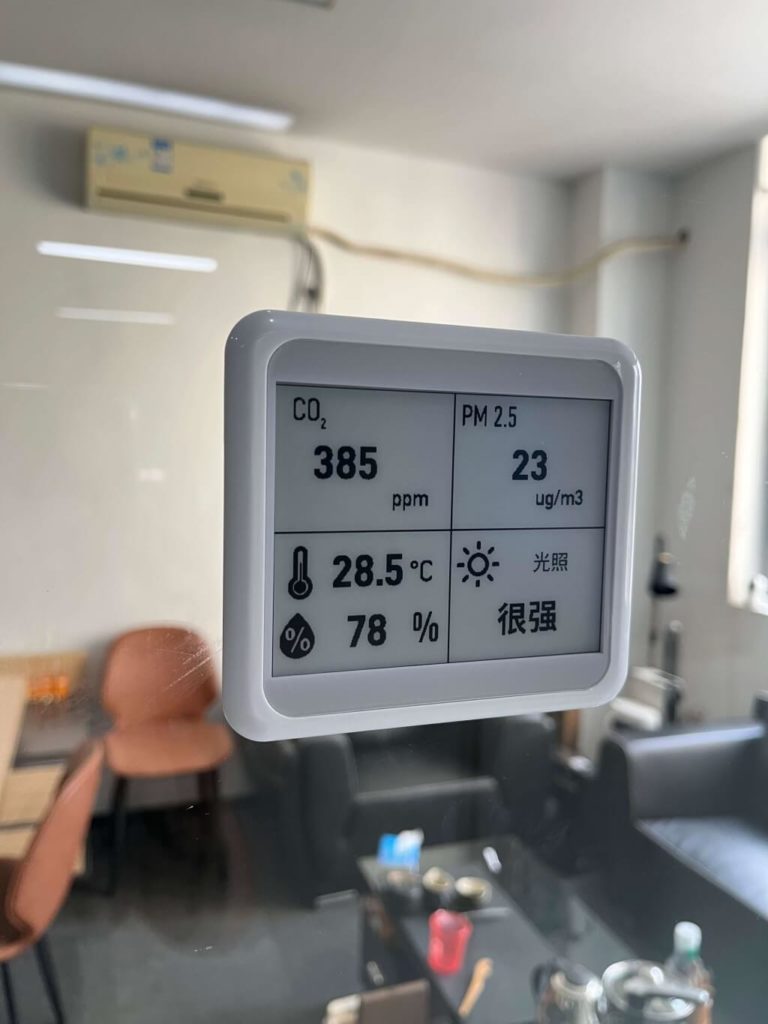 As a company specializing in IoT technology, we provide comprehensive ODM services to help clients quickly develop and produce new products. We have deep technical expertise in the application of IoT technology, system integration, and environmental monitoring.
In this service, we provided relevant selection recommendations to help customers in the appearance and performance of the product. They wanted to display temperature, humidity, and indoor carbon dioxide concentration on the screen simultaneously, so we selected a 4.2-inch black and white screen that supports fast local refresh for them.
In addition, to integrate the product with the client's Gateway, we provided a BLE communication protocol for unifying environmental data uploading to their Gateway. By closely collaborating with the engineers of Heyispace, we ensured that the E-ink Air Quality Monitor operated in the way the client desired.
We are glad that we have earned Heyispace's trust. MOCREO ODM services can provide tailored solutions, reduce development risks, and allow them to focus on their core business.